RUN B2B MARKETING CAMPAIGNS
THAT GENERATE SALES OPPORTUNITIES AND REVENUE. WITH CONFIDENCE.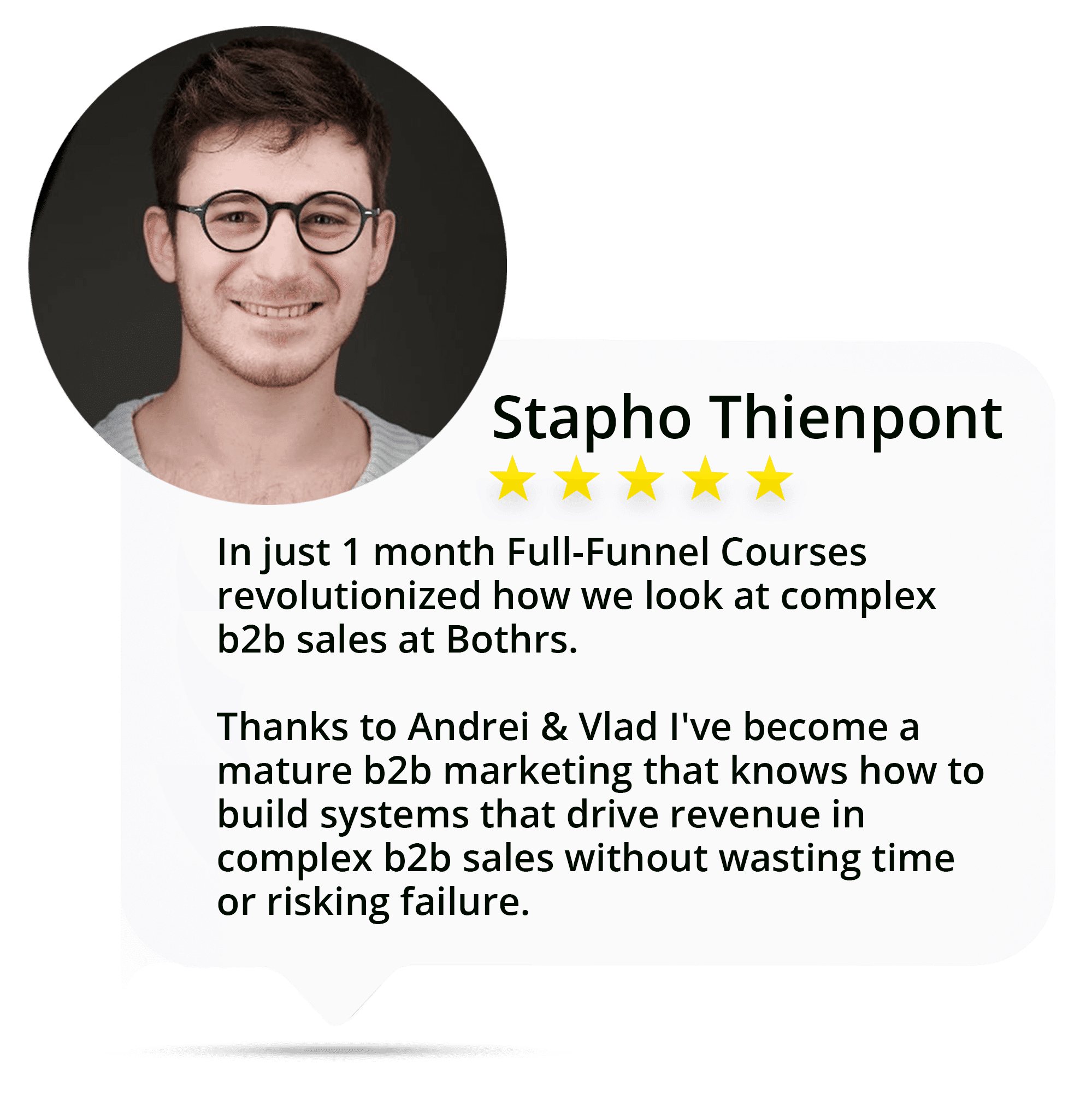 If you are a B2B marketer, your primary KPIs are really simple: sales-qualified opportunities and revenue. Period.
To generate sales-qualified opportunities and influence revenue metrics such as ACV, deal close-rate and sales cycle length, you need to run demand generation, account-based marketing, lead nurturing, deal expansion and sales enablement campaigns. It might be frustrating, especially, if you don't have a necessary skillset.
So isn't it time you stopped guessing at every turn… and started running these campaigns with a proven process, frameworks and techniques?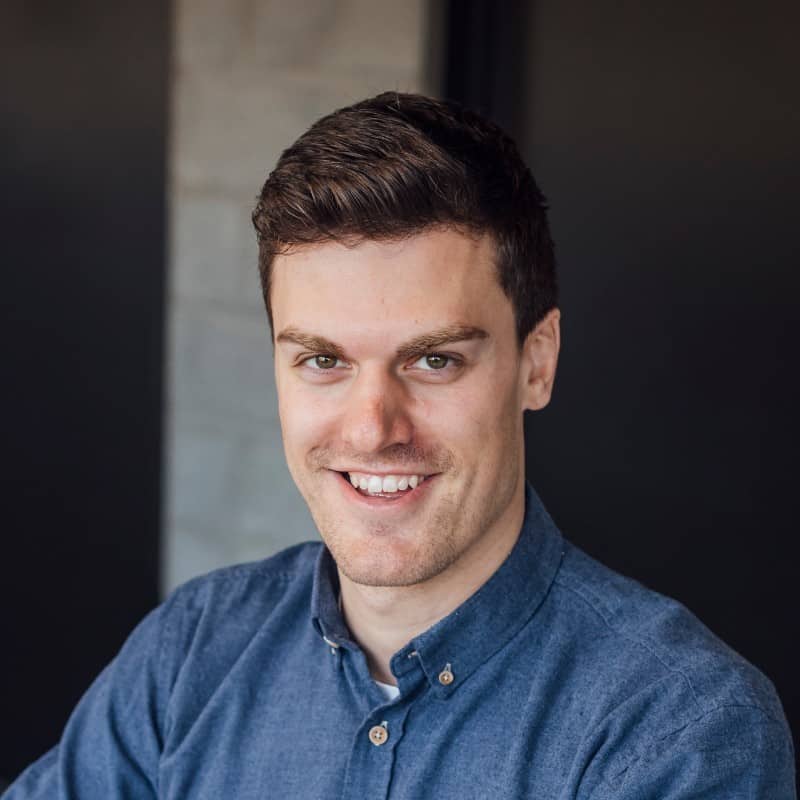 Without the B2B Full Funnel framework we couldn't land this client. We first did a paid audit. Then a paid workshop and now they have a B2B strategy/framework that they can use for their own marketing and we can make a proposal for consultancy/ads management. The internal marketeer for the company was already setting up a lot of tools (phantombuster, leadfeeder, lemlist, salesnavigator,…) so he was bit experienced in the opportunities. but with you guys course we could set clear audiences and give them a framework and connect the dots.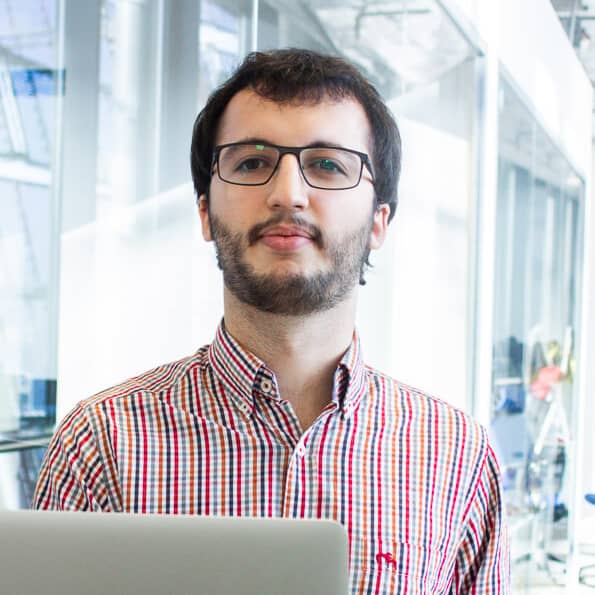 Full-Funnel academy is the most complete B2B marketing academy I ever saw. It provides you with a lot of practical knowledge that covers all the stages of the B2B funnel: from the foundations such as market segmentation, to sales and client retention. If you want to learn to do B2B marketing in the right way, this academy will really expand your knowledge and skills.