FULL-FUNNEL B2B MARKETING PODCAST
If you are looking for the #1 full-funnel B2B marketing podcast, you are in the right place.
Every week Fullfunnel.io founders Andrei Zinkevich and Vladimir Blagojevic sit down with B2B marketing and sales leaders to discuss all things related to B2B marketing: from developing and executing account-based marketing programs to deal expansions.
Andrei is running full-funnel series where he discusses with B2B marketing thought leaders like Matt Heinz (Heinz Marketing), Chris Walker (Refine Labs), Kieran Flanagan (Hubspot), Sujan Patel (Mailshake), Jon Miller (DemandBase), Dennis Yu (Blitzmetrics) practical case studies about full-funnel B2B marketing strategy, demand generation, lead nurturing and account-based marketing (ABM).
Vladimir is running an Executives series where he discusses with CEOs of B2B tech companies their perspective on what influences the decision-making process inside their organizations, how they think about sales and marketing processes, how they make strategic decisions and hire talents.
Full-funnel B2B marketing podcast listeners are protected from a high-level advice and fluff conversation. Every episode is thoroughly edited and full of value.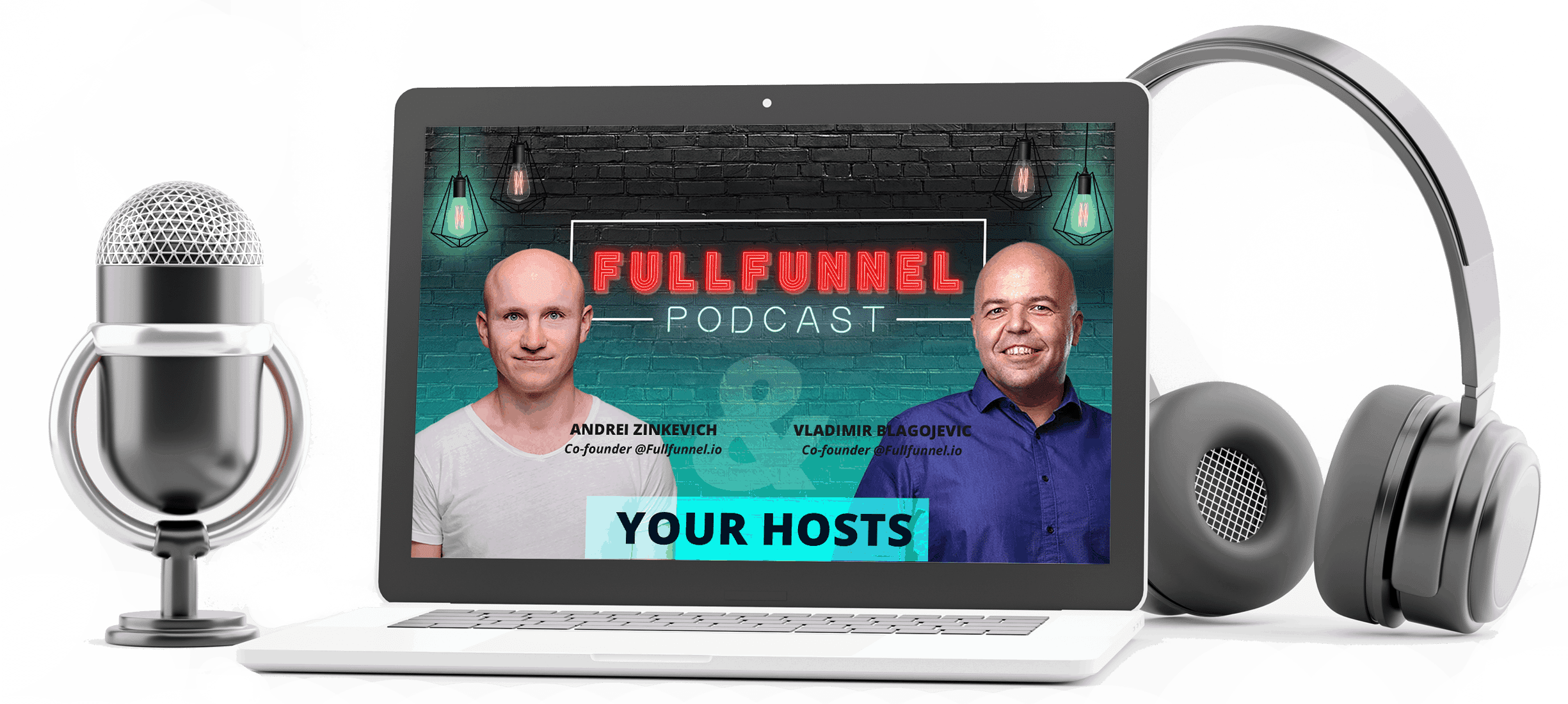 Listen the Full-funnel B2B marketing podcast on your favorite platform
"I've been following Andrei and his content for several months. This guy brings the top-notch experts to share their B2B experience. I can tell that only by following him, I was able to increase our company sales to the stars."