As a subscriber, you'll also get instant access to our exclusive marketing worksheets, templates, and full-funnel marketing framework.
Every week we distill the learnings and share straight from the trenches what works and what doesn't in a B2B marketing world.
We share practical advice on launching account-based marketing and demand generation programs, implementing sales enablement and lead nurturing, as well, key learnings and takeaways from working with leading European and North American tech companies.
Join 13,885+ Full-Funnel B2B marketers that receive our weekly email newsletter. You'll be in a good company with marketers from Microsoft, Twilio, Drift, VMware, Salesforce, IBM, Autodesk, Zoho, Chili Piper, metadata.io, Clearbit, Siemens, Sendoso, Alyce and many more.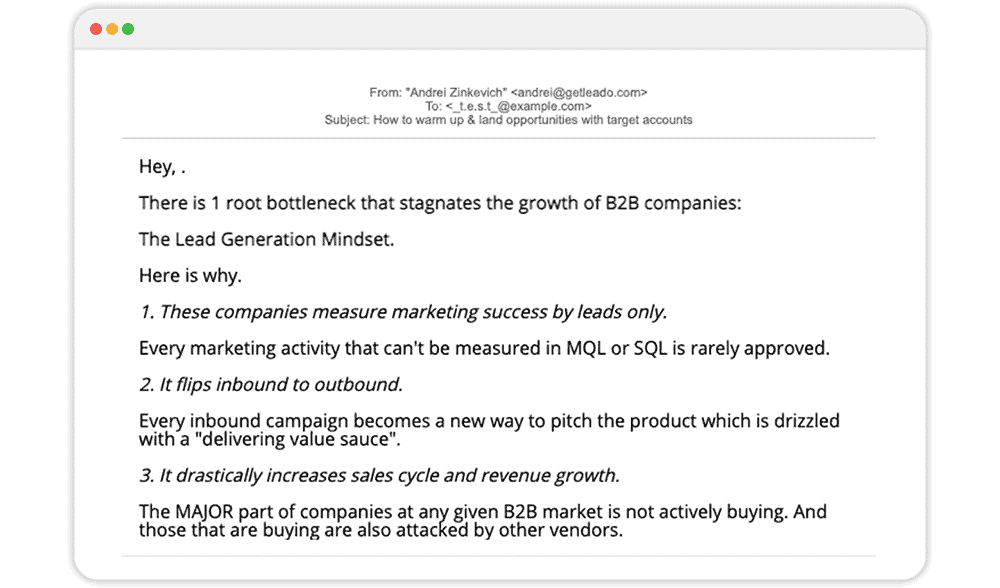 What our EMAIL COMMUNITY says